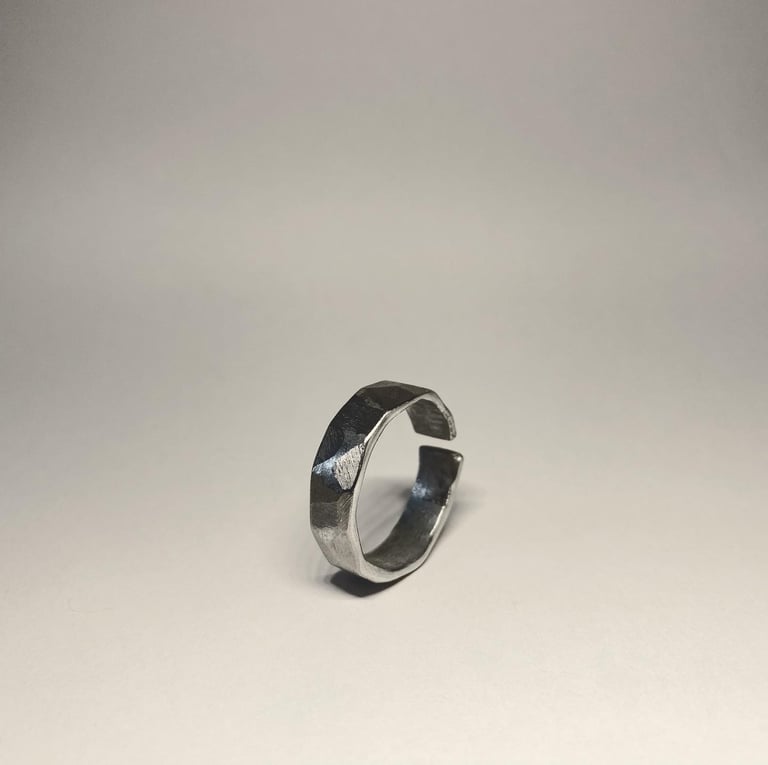 Rings made out of galvanized steel nails by me in my shed.
This ring has lots of randomly oriented flat faces on it.
All rings will vary from the image shown.
Ring measurements are based on the diameter of the finger.
Due to the raw nature of the metal sweaty hands will make them rust. WASH YA DAMN HANDS MORE!